Worldwide sourcing and supply of preserved fruits and vegetables
The Company
Established in 1975, ASI srl operates in the food brokerage field, dealing mainly with preserved fruits and vegetables throughout the globe.
When requested by clients or exceptionally for some products, Asi imports or exports the goods, looking after all the supply chain.
ASI is involved also in the supply of packaging for raw materials and second hand equipment for the food industries.
The Mission – The ASI Formula

BEFORE - being constantly INFORMED in advance about the real market trends and demands
DURING - being continuously IN TOUCH with the Production/Logistics/QC departments, supporting them in all the relevant issues
AFTER – being SURE that both manufacturers and final customers have completely satisfied their own needs
Our Network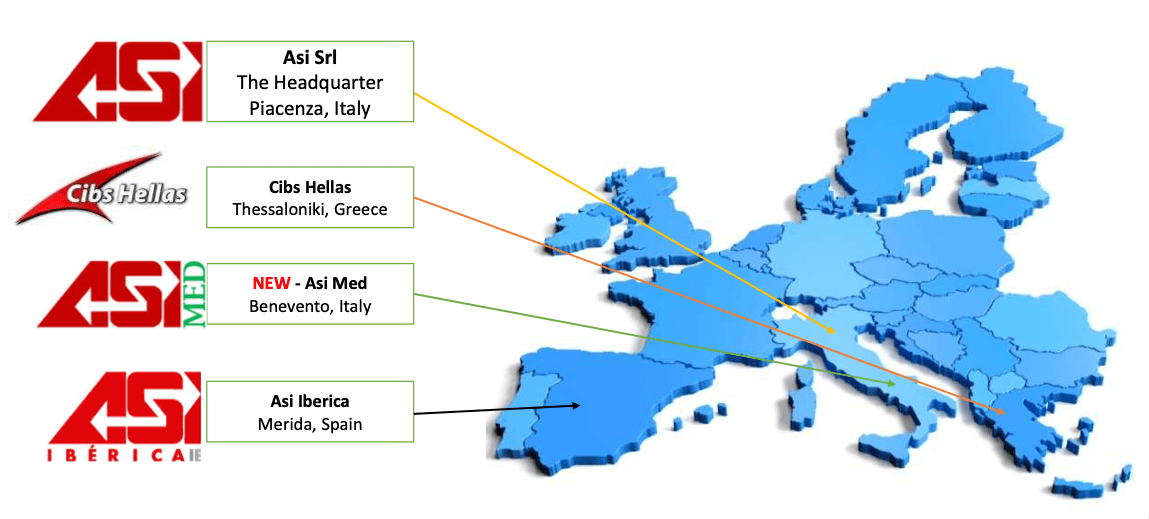 ASI Med
Med as the Mediterranean Sea, Med as the Mediterranean Diet
ASI Med was established to provide ASI customers with local professional support in the Southern Italian districts of food and raw materials.
ASI Med supports Pasta Producers, Durum and Soft Wheat Mills, Tomatoes and Derivatives Manufacturers, Toppings Industry, and their Customers worldwide.
Through the global ASI Network and in compliance with the ASI Formula, ASI Med assists their clients in the whole process, from the commercial negotiation to product production and order execution.
Contact details :
ANTONIO SCOCCA
This email address is being protected from spambots. You need JavaScript enabled to view it.
+39 347 5648818
ASI Med srl
c.da Fontanelle, 66 82100 Benevento, Italy